Mining with the responsibility
for our nature & the future
WE BUILD HOPE OF TOMORROW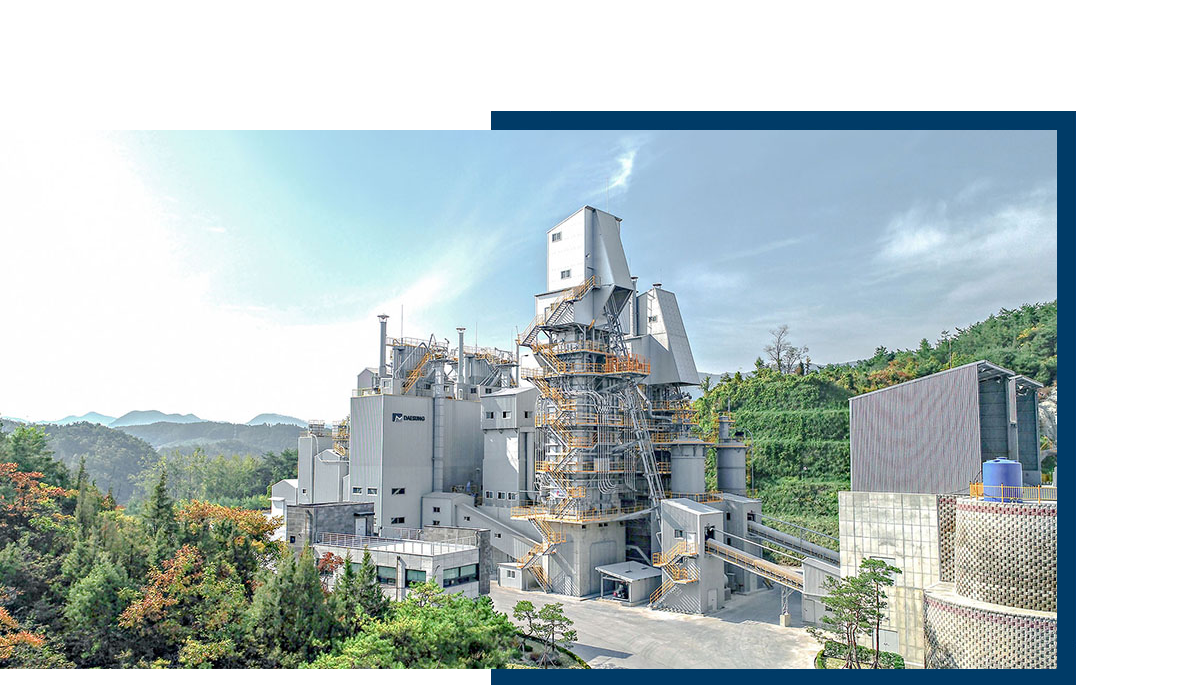 Founded in the 1960s specializing in resource development,
Daesung MDI has been a steady supplier of quality limestone and dolomite, contributing to the development of the domestic industry in Korea.
The company is managing 6 factories in Samcheok, Jecheon, Danyang, Seokgyo, Okdong, and the Limechem Center and Samcheok Gas Station and a separate subsidiary Daesung GMTech which manufactures production of high-value-added products made of limestone. We have also acquired DFC and Gangwon Material INC. which have the best quality limestone in Korea, actively expanding our business to various fields, encompassing steel work limestone manufacturing, environmental, glass manufacturing, granular rich toil fertilizer and burnt dolomite.
Over the past half century, Daesung MDI has prepared the ground for the development of the domestic industry in Korea, setting the standards for resource development technology. We have continuously aspired to become an ecological company, equipping ourselves with environmentally friendly, cutting-edge manufacturing methods as well as applying internal environmental protection standards that go beyond the global standard.
We are responding to the changing conditions of the era by increasing corporate transparency through ethical business management while establishing an information business management system. With passion and ambition, we aspire to make the leap forward to becoming a global company.